The KSEB was established 1957 with initially 5 members and a chairman which forms the Supreme Governing body.
Generation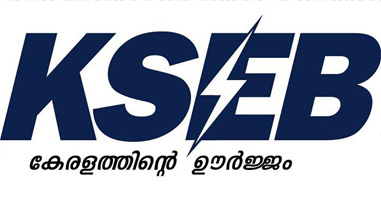 The Hydropower development was started in 1940 with the commissioning of Pallivasal Hydro Electric Project. Various new schemes were developed in the next years. The milestones in the power development of KSEB include Sabarigiri in 1965 and Idukki in 1976. The installed capacity of KSEB is 2029.125 MW together with 570.016 MW supplied by NTPC and Private Sectors. KSEB owns 16 Hydel projects.
Transmission
Transmission system is the link between the power stations and the load centres for transferring power in bulk and also plays an important role in power management. There are 6 interstate transmission lines. The transmission sectors of KSEB include the two zones North and South and a System Operation wing. The System Operation wing engages in real time management of Kerala Power system and their headquarters is at Kalamassery. The north zone has its headquarters at Kozhikode and the south zone has its headquarters at Thiruvananthapuram.
Distribution
The distributor of electricity in Kerala is The Kerala State Electricity Board. They are responsible for the generation, transmission and distribution of electricity. They distribute to all districts except Thrissur Corporation and Munnar as here the distribution of electricity is done by the licensees. The licensees in Thrissur are the City Corporation and in Munnar, it is Tata Tea Ltd. The distribution wing of the KSEB has been divided into three zones. They are South, Central and North. The South zone has its headquarters at Thiruvananthapuram, central zone has headquarters at Ernakulam and the North zone has headquarters at Kozhikode.
Organisational Structure
The organizational structure of the KSEB consists of three profit centers. They are Generation profit center, Transmission profit center and Distribution profit center.
Generation Profit Center (GPC)
GPC operates 26 hydroelectric generating stations, thermal power plants and a wind farm at Kanjikode. They are also engaged in renovating, modernizing and uprating works of hydroelectric projects.
Transmission Profit Center (TPC)
They manage the construction, various operations and maintenance of EHT substations, transmission lines and power supply to the EHT customers. They implement transmission loss reduction programmes and coordinate the various activities of the other sections of the Board.
Distribution Profit Center (DFC)
They are responsible for controlling the distribution of electrical energy in Kerala and also the construction, operation and maintenance of distribution network.